GIVING BACK TO TRIBAL AND MARGINALIZED COMMUNITIES
At our social enterprise, giving back to society is at the core of our mission. As an organization dedicated to working with tribal art and artists, we believe in making a positive impact in the lives of the communities we engage with. One of the significant ways we give back is by providing essential resources such as food and supporting water infrastructure in tribal areas, ensuring their basic needs are met for a better livelihood.
Additionally, we collaborate with a French NGO called Association Duppatta to showcase the rich cultural heritage of tribal and folk art from India in France. Each year, we organize a month-long event where we take the talented artists to France for exhibitions and live demonstrations of their artworks. This international platform not only allows the artists to showcase their skills to a broader audience but also provides them with a unique opportunity to sell their art and earn a livelihood from their craft.Through these initiatives, we aim to create sustainable opportunities for tribal artists, promote cross-cultural exchange, and raise awareness about the significance of preserving traditional art forms. By giving back in such meaningful ways, we foster an environment of mutual respect and support, where art becomes a bridge that connects communities and cultures, transcending geographical boundaries for a more enriched society.
Food Distribution to Baiga Tribe Village
Installation of water hand pumps for marginalized Cobbler Dalit families in Chattisgarh.
Event in Paris Sponsored by Indian Embassy in France in collaboration with Association Duppatta
Interactive session with artists from Warli, Bhil and Gond tribal art Lyon in collaboration with Association Duppatta
Distribution packets of groceries during to Covid to artists.The artists faced one of the most harrowing times of their lives with no means of livelihood
Exhibition of Warli Art at Galerie Impression Paris in collaboration with Association Duppatta.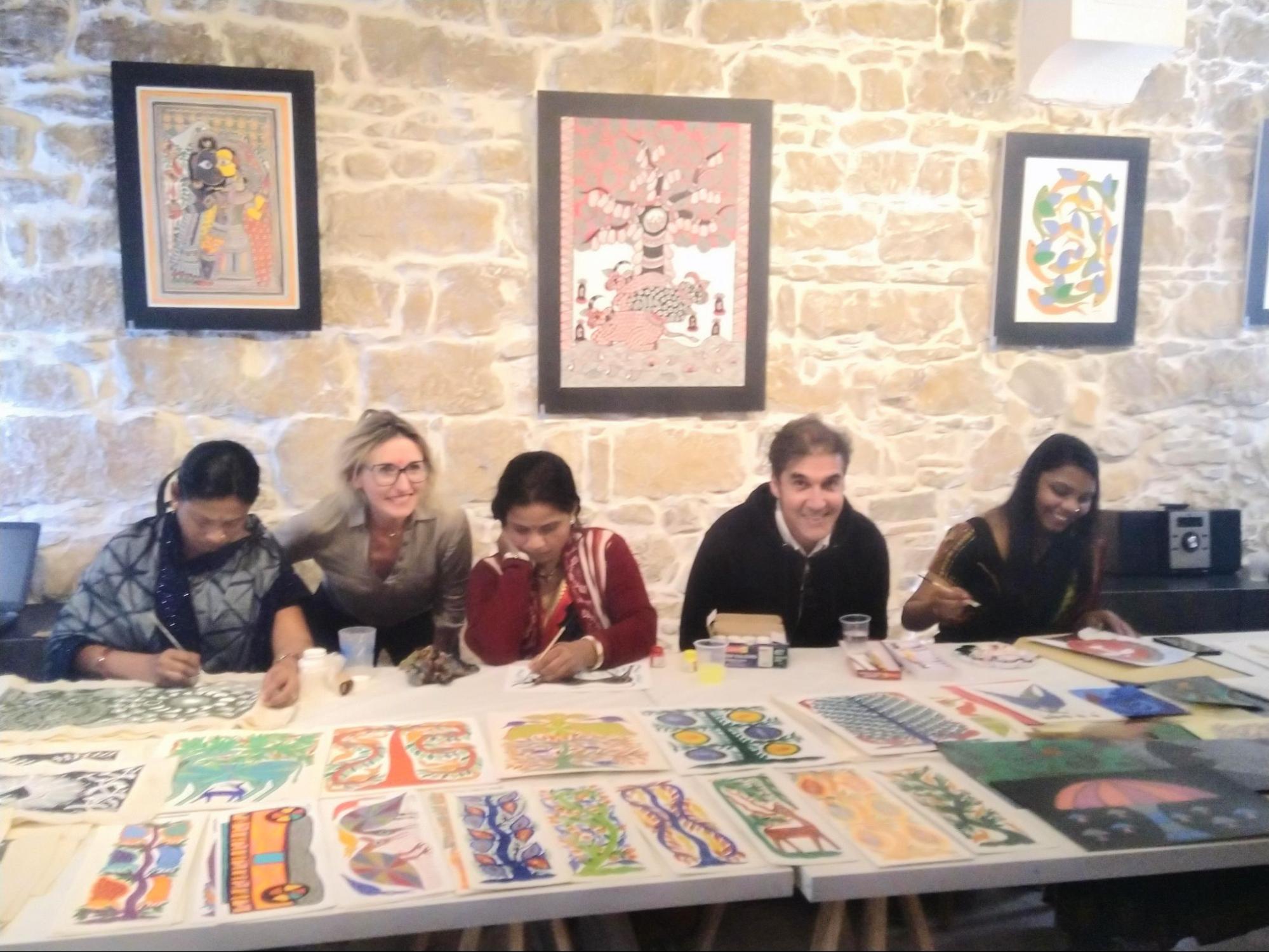 Demonstration of Warli, Bhil and Gond tribal art at Place de Terrace Lyon in collaboration with Association Duppatta
Have any questions? We are always open to talk about your business, new projects, creative opportunities and how we can help you.